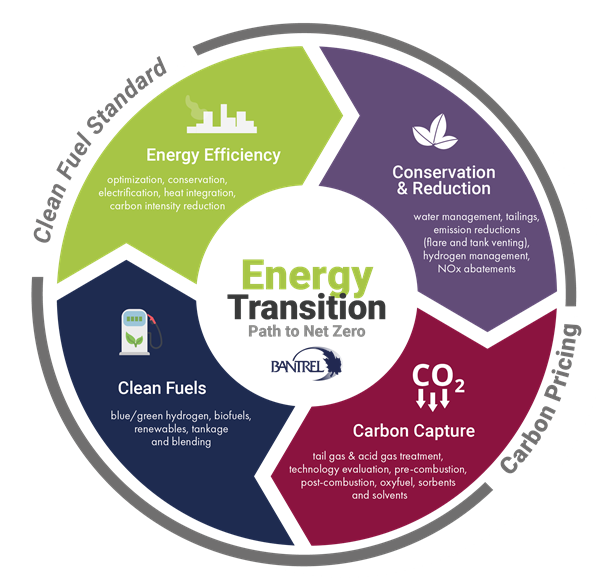 As a major source of global emissions, the energy sector will play a key role in the response to the world's climate challenge. We all have a part to play in the global effort to bring greenhouse gas emissions to net zero. Whether your goal is to expand your renewables portfolio, improve energy efficiencies, decarbonize existing infrastructure, capture carbon for storage or utilization, increase use of zero emission hydrogen, or electrify systems in your facility, Bantrel is proud to support you on this critical path to a greener, cleaner, and safer planet.
Bantrel offers a range of strategic services to help you achieve your sustainability project goal:
Master planning for net zero
Decarbonization project design and delivery
Managing deployment of sustainable technologies and innovations for project delivery
Performing sustainability impact and risk assessments and technical reviews
Coordinating engagements with stakeholders, suppliers, and contractors
Energy-efficient construction initiatives
How We Can Help
Through integration of our unique knowledge and capabilities in engineering, technology, and construction, we can help you strategize and develop innovative and sustainable solutions, turning new and ambitious concepts into real and attainable projects that help you achieve your goals.
For the first step on the Path to Net Zero it is important to understand the current performance of your facility through the development of a baseline, including energy, molecules, and emissions. This baseline will form the foundational roadmap for developing your decarbonization strategy. Strategy options for energy, carbon, and emissions reductions and their associated cost impact can then be further developed to help prioritize projects, programmes, and to better make informed decisions in pursuit of your net zero goals. Our team has the skills and qualifications needed to support your next sustainability project.
Path to Net Zero
Areas in which Bantrel can help you determine your path to net zero include:
Industrial Analysis
Market Analysis
Cost Analysis
Carbon Intensity Evaluation
Strategic Assessment
Resources and Site Requirements Assessment
Optimization Study
Information & Data
Define Strategy, Vision, Project Objectives, and Goals
Assess Alternatives
Assess Existing Facility Infrastructure
Assess Regional Infrastructure
Conduct Screening Economics
Testing Business Case
Conceptual Planning
Options Screening and Selection
Technology Readiness Level (TRL) Assessment and Selection
High Level Execution Plan Constructibility
Cost Estimating
Validation of Business Plans and Economics
Preferred Conceptual Plan
Value Engineering
Class of Plant Workshop
PHA Facilitation
Front-End Loading
Finalize Scope Definition
Complete Design Specification
Optimization Studies: Constructibility, Minimize Outage Length
Health, Safety, and Environment (HSE) in Design
Quantification of Materials
Obtain Budgetary Quotations
Develop Path of Construction
Cost Estimating
Detailed Execution Plan
Initiate Long Lead Equipment Procurement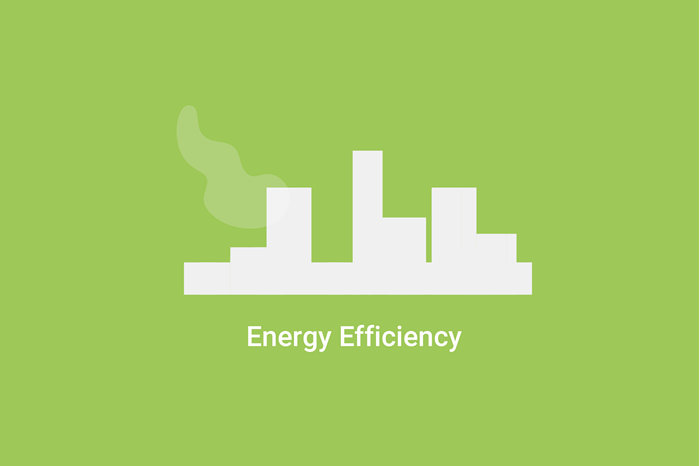 Energy Efficiency
Lowering the energy input required to create your products is key for moving towards a healthier environment. This starts with accurately benchmarking current processes and identifying areas where cost-effective improvements can be made. Bantrel has an industry-leading energy conservation design guide. We view investing in energy efficiency as a "win-win-win":
Works to address Net Zero goals to decarbonize new and existing operating assets by methods such as molecule management.
Increases business profitability with benefits to the wider economy.
Directly and indirectly reduces greenhouse gas (GHG) emissions, avoiding the need to invest so heavily in carbon capture facilities poised for wide deployment.
For more information on how Bantrel can support your efforts towards energy efficiency, please see Electrification.
Clean Fuels
Decarbonizing your assets can lead down many pathways. "Hard to decarbonize" sectors can benefit from clean fuels such as hydrogen, biofuels, advanced fuels, and renewable natural gas technologies. Our teams provide extensive front-end engineering experience, technology provider evaluation, and resources to create true TIC cost estimates to fully evaluate clean fuel ambitions.
For more information on how Bantrel can support your efforts towards clean fuels, please see the following links: Hydrogen & Biofuels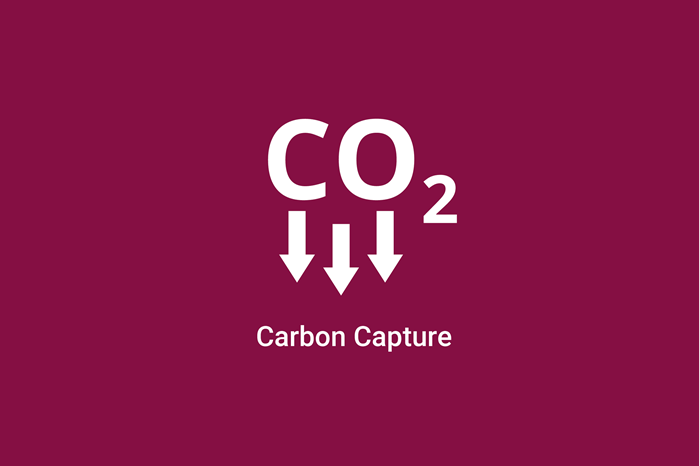 Carbon Capture
Carbon capture is a fundamental method for reducing greenhouse gas emissions. Whether it be from refineries, ethanol and methanol facilities, fertilizer plants, power generation, or cement and steel production, carbon capture from flue gas streams is possible. Our technology experts are familiar with a wide and growing variety of technologies spanning from traditional amine-based solvents to emerging solid absoption and direct-to-air technologies.
For more information on how Bantrel can support your efforts on the matter, please see Carbon Capture.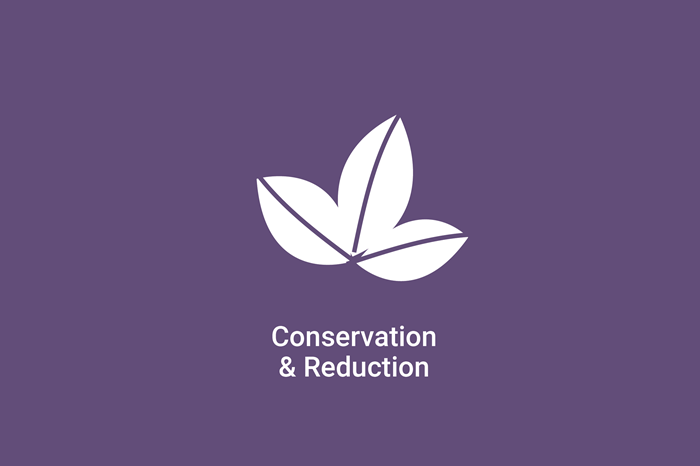 Conservation & Reduction
At the heart of all processes is our goal to conserve and reduce our impact on our natural resources. Bantrel provides expert solutions with state-of-the-art water technologies, resulting in valuable resource conservation and reduced costs. Our novel chemistries and processes to convert waste materials and emissions into valuable products help make the "circular economy" a reality.
Our construction initiatives include waste reduction and recycling, as well as use of energy efficient tools and innovative processes to reduce emissions and promote sustainable practices.
Get in Touch
We look forward to hearing from you, to understand your challenges, and to helping you find the best answer to your specific needs.
Contact Us